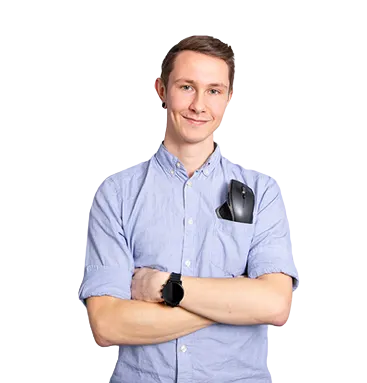 Benjamin
System Administrator
"What I like most about working in Support and Network is the authority, the freedom to act, the colleagues, the soon to come Gym in the massage room – and milk."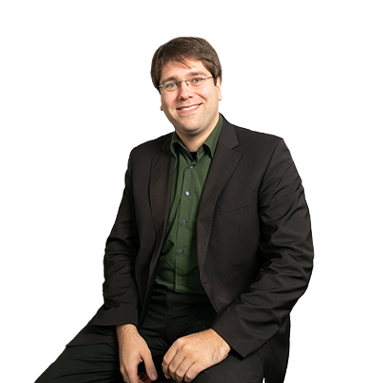 Fabian
Senior Developer
"hsp allows me a good balance between my colurful family life and the fun collaboration with nice colleagues."
Bianca
Backoffice
"I like working at hsp because everyone is friendly, respectful and honest with each other."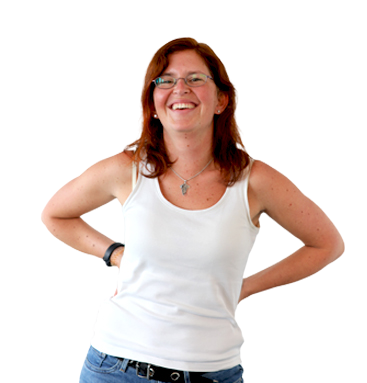 Marina
Trainee - Media Designer
"I appreciate the freedom to design different projects myself and also to help shape them."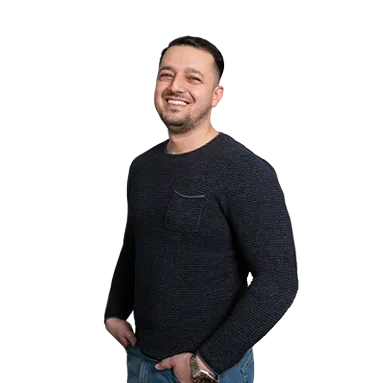 Masood
Software Tester
"At hsp, the colleagues are nice and friendly and we have access to LinkedIn learning."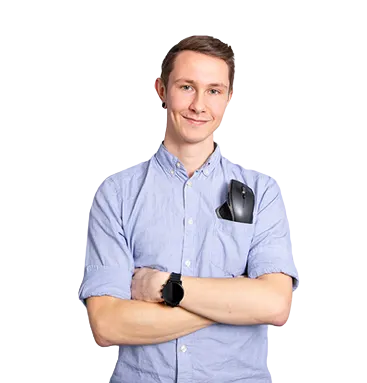 Benjamin
System Administrator
"What I like most about working in Support and Network is the authority, the freedom to act, the colleagues, the soon to come Gym in the massage room – and milk."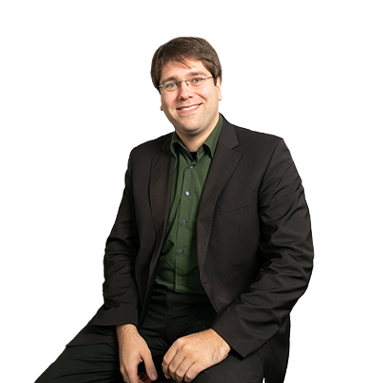 Fabian
Senior Developer
"hsp allows me a good balance between my colurful family life and the fun collaboration with nice colleagues."
Sustainable
company events
Recovery Package
in case of illness
Monthly non-
cash benefit
Trainee
You want to do your training in a company that offers you sound training and good career opportunities? Then you've come to the right place! We attach great importance to the training of our apprentices and offer you comprehensive support on your way to starting your career. You will be supervised by experienced colleagues and have the opportunity to get involved in various departments. We want you to discover and develop your strengths in order to start a successful career.
Student
Are you still in the middle of your studies and looking for a company that gives you the chance to apply your theoretical knowledge in practice? That's exactly what you'll find with us! We offer you the opportunity to start your career in an innovative and growing company where you can realise your full potential. You will work on exciting projects, learn from experienced colleagues and take your skills to the next level. With us, you have the opportunity to shape your future.
Professional
Are you looking for new challenges and would you like to advance your career in an innovative company? Welcome to our company! We offer you an exciting working environment in which you can constantly develop and prove your skills. We believe in an open and positive corporate culture where you can contribute your strengths to the success of the company. We offer a wide range of career opportunities to help you achieve your dreams and goals.
Career Changer
Would you like to take on a new challenge and change your career? Then you've come to the right place! We welcome career changers who want to bring their previous experience and skills into a new working environment. We offer you a comprehensive induction and support so that you can quickly start your new job and feel at home with us. We value diversity and are happy to give you the opportunity to develop professionally and realise your newly set goals.
What do you do at all?
To say that hsp is a company that develops software solutions for tax firms and companies to overcome a wide range of challenges is somehow falling short. Because our various departments give their all to realise our vision of a digital, sustainable and cooperative world. Take a look at our YouTube channel and see for yourself!
How can I apply for a job?
Currently, you can apply in two ways. Either by quiz or direct contact. In the near future, however, we will be creating a quiz for each of our positions, which is why it will no longer be possible to apply by e-mail & co.
How does the quiz work?
Soon we will provide all job offers with a quiz. There you will be asked various questions that will tell you and us whether you are applying for the right job. If you score a certain number of points in the quiz, you can book an online appointment for an interview. If not, you may find another position in our job listings that's a better fit for you.
Do I even want to work for you?
Yes, definitely! If our friendly faces and truthful testimonials haven't convinced you, maybe our benefits will?
I still have so many questions!
Then feel free to email them. And hey – if there are more questions about a certain topic, we will definitely add them to our FAQ section. It is very important to us that all interested parties find their way around as well as possible and are optimally prepared for the application process.